EDIT MAIN
tuition
FACTS
FACTS is the tuition management service and financial aid service that CCS use as a resource to determine if a family qualifies for financial aid by evaluating the family's income. FACTS helps families meet their financial obligation in a simple, convenient way that is completely confidential and secure. It is not a loan program so there is no debt, no interest, or finance charges, and no credit check. Because FACTS efficiently handles the tuition and/or fee collection and management process, our school is better able to focus on the quality of education your child receives. Click on the link to access the FACTS website for CCS:
FACTS Webpage - Tuition and Financial Aid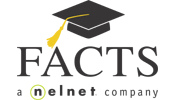 NOSF
The Northwest Ohio Scholarship Fund is a great opportunity to earn scholarships to assist with tuition costs in grades K-8. This program will award up to $1,500 in scholarships for an individual student. Click on the link below to fill out the simple application and determine eligibility. The application period is open now and closes on April 28th.
To find out more, head to: NOSF Scholarship Info
Ohio Ed Choice Traditional & Expansion Scholarships
The Ed Choice Traditional Scholarship is avialable for students residing in Willard City School District in grades K-5 and who will be first time Kindergarteners or have attended public school the prior year and are now seeking to attend a private school. The scholarship covers up to $4,650 in tuition costs for students of eligible families. Application periods occur between February and April and in July.
The Ed Choice Expansion Scholarship gives access to private education to low income families. This scholarship will pay up to $4,650 in tuition costs for students of eligible families in grades K-6. The application process is managed by CCS but the Ohio Department of Education is the final say on eligibility. The first application period begins in February and goes to the end of April. The second application begins July 1 and ends July 31, but is not always available depending on the number of scholarships available.
For more info, go to: ODE Ed Choice Scholarship

SCRIP
The SCRIP program helps assist parents with the cost of tuition. Purchasing SCRIP is just like purchasing gift certificates that are used like cash. National and local retailers want to support non-profit organizations, and in return, ask you to support them by shopping with SCRIP at their stores. CCS can purchase SCRIP from participating merchants at a discount, which is passed on to you. You can use SCRIP to purchase everyday items like food, clothing, and other essentials that you normally purchase. With every purchase, you earn money towards your tuition. The purchasing of a gift certificate is a dollar for dollar value. You will not spend extra money for goods and merchandise you already purchase. You will just be using gift certificates instead of cash and will receive a percentage of your money back to be applied towards tuition.
For more info, check out: SCRIP Online